Highest content of
essential oils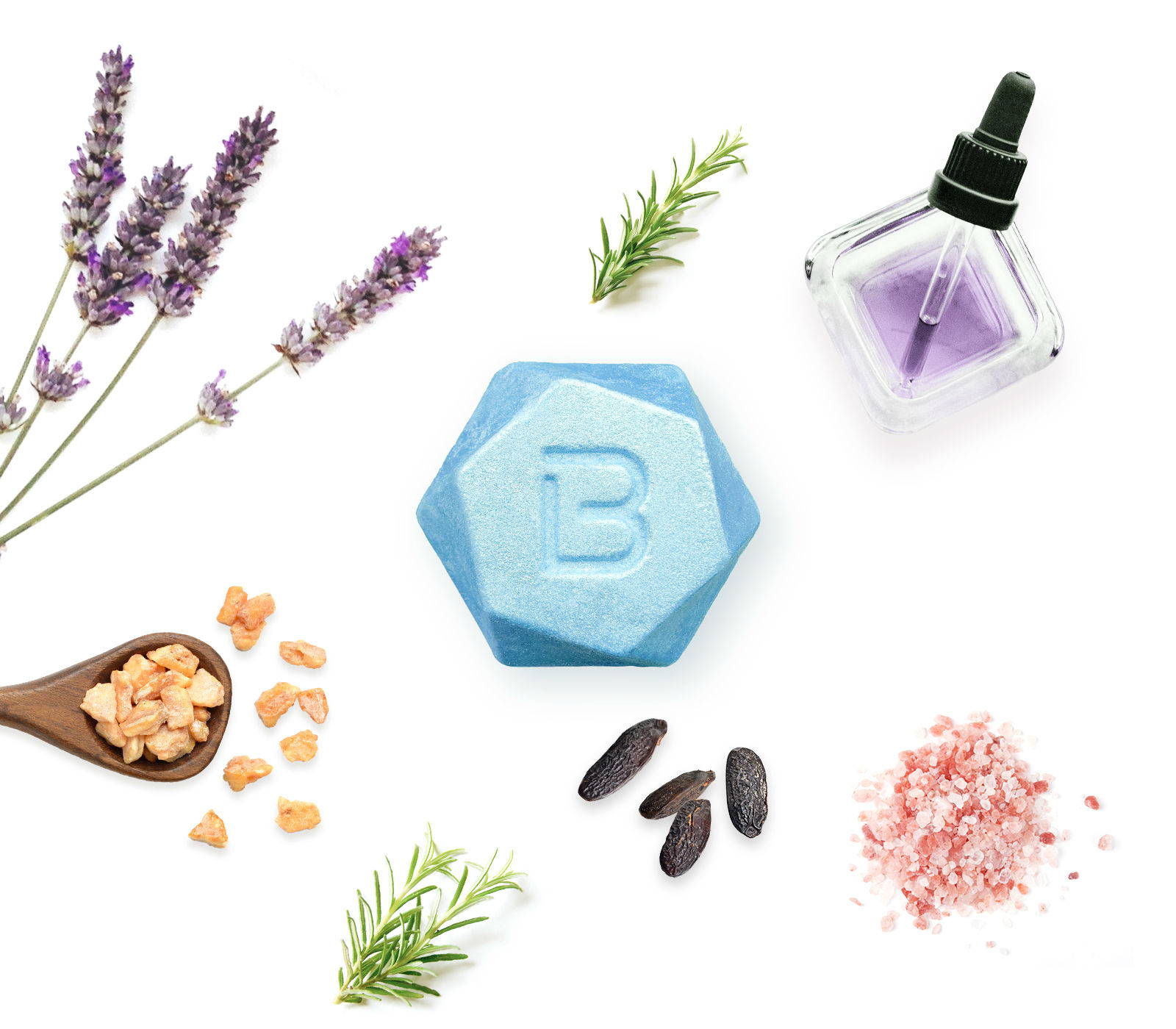 Marine Luciferin: The powerful antioxidant behind the Bath Diamond glow. Limits the production of skin damaging free radicals, leaving your skin smooth and protected.
Natural Lavender Essential Oil: Anti-inflammatory, detoxifying and healing the skin, while calming the mind.
Sweet Orange Extract: Increases the skin's ability to absorb vitamin C, collagen production, and blood flow, all essential for anti-aging.
Rosemary Essential Oil: Provides skin with iron, calcium, and several essential vitamins, while improving circulation and removing excess water from skin.
Benzoin Essential Oil: Tones and tightens skin, perfect for reducing the appearance of wrinkles.

Sodium Bicarbonate, Sodium Carbonate, Citric Acid, Himalayan Salt, Corn Starch, Anhydrous Sodium Sulphate, Shea Butter, Cocoa Butter, Marine Luciferin, Marine Luciferase, Orange Extract, Lavender Essential Oil, Pearl Powder, Tonka Absolute, Benzoin Essential Oil, Rosemary Essential Oil, Fragrance, Dachang Blue (CI 74160), Red 33 (CI 17200).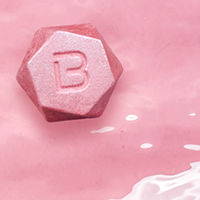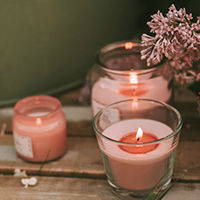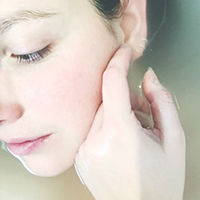 Prepare your bath as usual and place Bath Diamond into your bath.
Dim the lights or light a few candles. Use low, warm light and avoid blue light to highlight the bioluminescent glow. For safety, avoid turning off lights completely.

Pour Light Crystals into your bath.

Note: Keep Bath Diamond stored in box and aim to use immediately after opening plastic coating over Bath Diamond.
SUBSCRIBE TO OUR NEWSLETTER
We'll notify you of special sales, promo codes and new collections.